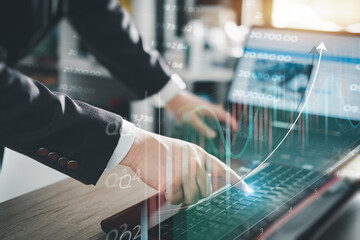 Education and personal development are spaces that are in a constant state of flux, evolution, and innovation. To stay up to date with the recent developments within these fields and better understand methods for assisting others, newcomers frequently turn to seasoned veterans who have the experience and knowledge necessary to contribute to key conversations within their areas of expertise.
Danny Swersky is an education and personal development professional with years of experience bringing his innovative approach to educational institutions and programs. Through a collection of high-impact resources that make educational and personal development more accessible, he hopes to help others learn more and make contributions necessary to drive success and innovation.
About Danny Swersky
Daniel Swersky is an educator, consultant, project manager, program manager, and director who boasts years of experience helping organizations streamline methods to improve student outcomes and foster success. Danny Swersky's career is undergirded by strong foundational education as he received a bachelor's degree in Human Development from Cornell University before receiving his master's in Science of Teaching from Pace University in 2007 and a master's in administration from the National Louis University in 2011.
Since entering the educational space, Danny Swersky has proven himself as a professional who is dedicated to improving programs with the goal of increasing students' access to opportunity. For several years, Danny worked as a teacher, first for the NYC Department of Education through Teach for America and later as a teacher at KIPP STAR College Preparatory Charter School. Later Daniel Swersky would become the Founding School Leader of KIPP Washington Heights Middle School, where he assisted educators with their goals of improving student outcomes, developing pathways for school principals, and maintaining the strategic vision of the educational institution.
Today, Danny Swersky is the founder and a consultant for Better Tomorrow Consulting, where he offers his expertise to organizations to assist with improving performance, developing strong teams, and more. Danny also is an educational consultant for the School Culture and Climate Initiative, where he assists educational institutions improve their culture and climate for the betterment of their students.
Colleagues of Danny Swersky maintain that he is a professional who is incredibly invested in the healthy development of students, staff, and administrators and consistently works towards improving processes to create positive developmental environments. Those who have worked with Daniel speak to his keen eye for detail and ability to design plans and strategic support structures that push towards transformative change within his field. In addition to his interest in helping others in his professional life, Danny Swersky is also a proponent of giving back and is a regular soup kitchen volunteer.
Danny Swersky's Areas of Expertise
Danny believes that his areas of expertise empower him to create and maintain infrastructures that continuously support students, educators, staff, and administrators. Below are a few of Danny's notable skills:
Educational Leadership
Curriculum Development
Teaching
Community Outreach
Consulting
Project Management
Educational Technology
Program Development
Staff Development
Nonprofit Management
Public Speaking/ Lecturing
Training
Team Building
Strategic Goal Setting
Educational Technology
In addition to Danny's areas of expertise, he is a proponent of further developing his acumen through licenses, certifications, and training opportunities that teach crucial skills in educational leadership and personal development. Daniel Swersky currently holds certifications in project initiation, project planning, and the foundations of project management.
Daniel Swersky Explores Qualities of a Positive Learning Environment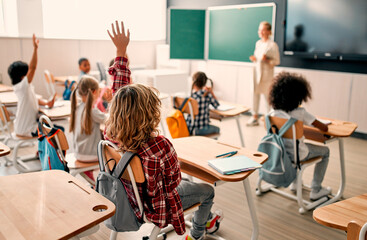 As an educator and consultant, Danny Swersky is frequently asked questions pertaining to educational environments. One of the most frequent questions he receives from institutions is how schools can better contribute to a positive learning environment, as educational experts consistently speak to the role that this commitment plays in the personal development of students.
Danny maintains that one of the foundational steps to evaluating a school's environment is to become knowledgeable of the qualities that a positive learning environment upholds. Here, Danny Swersky explores a few of these qualities as well as their impact on student bodies.
Sense of Community and Shared Vision
For many students, school can be foundational in terms of their sense of community, and Danny points to how encouraging this sense of community through shared vision is a crucial component of positive learning environments. One of the most effective ways to promote a sense of community within an educational environment is to encourage welcoming and accepting one another for who they are. It can also be helpful to mirror healthy relationships and practices on a day to day basis. When students recognize that they, the educators, and administrators are all on the same team they better understand how to remain active, productive participants in their environment.
Students Feel Safe and Respected
Students must feel safe and respected for an environment to be truly healthy and positive. First and foremost, students' physical safety must be properly upheld by educational institutions, but schools must also ensure that students' mental and emotional safety is protected as well. This includes promptly and efficiently addressing harmful behaviors. Daniel Swersky maintains that educators, administrators, and staff should work to ensure that students feel as though their input is appreciated. For example, thoughtfully acknowledging incorrect answers to questions can show students that there is no harm in taking risks and speaking up. Students who are empowered to share their thoughts and ideas often develop a positive sense of self as well as confidence that will follow them into their future endeavors.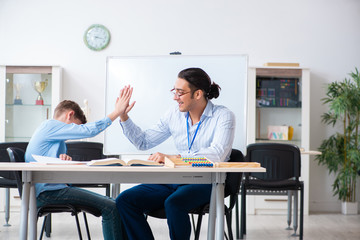 Strong Relationship and Support Systems are Encouraged
While Daniel notes that many schools acknowledge the importance of strong relationships and support systems within school settings, we have a lot of room to grow. One of the most impactful ways to forge strong relationships starts with teachers. Educators can build a rapport with their students by simply greeting them as they enter their classrooms and checking in with them if anything seems awry. Support systems put in place to help students should they face obstacles can also go a long way towards helping them feel supported on their academic journey. Investments in building relationships and support systems are crucial for students, as it shows them that they are valued by their academic communities. It is worth noting that they have a profound impact on educators as well as it keeps them connected to the school and shows that their work is effective.
More from Daniel Swersky
Danny Swersky recognizes the profound impact that educational and personal development initiatives play in our communities. To this point, Daniel has dedicated his time to acting as a resource for individuals who would like to learn more about educational leadership, personal development, program design, and more. Future posts from Daniel Swersky will include topics such as ways to better support students in a school setting, qualities of effective educational program initiatives, and paths that educators can take to seize personal and professional growth opportunities.
Are you interested in learning more about education and personal development from a veteran of the industry such as Daniel Swersky? Be sure to check this website frequently for more updates, insights, and recent developments from Daniel.